Great Escape
Great Escape is held out at Drumheller and its a cross between "capture the flag", "hide and seek" and an 8km hike in the dark. Things kick off usually on the Friday when we arrive on site and get our tents set up and have a bite to eat … This is a Council wide event so there are Scouts, Venturers and Rovers from all across Alberta.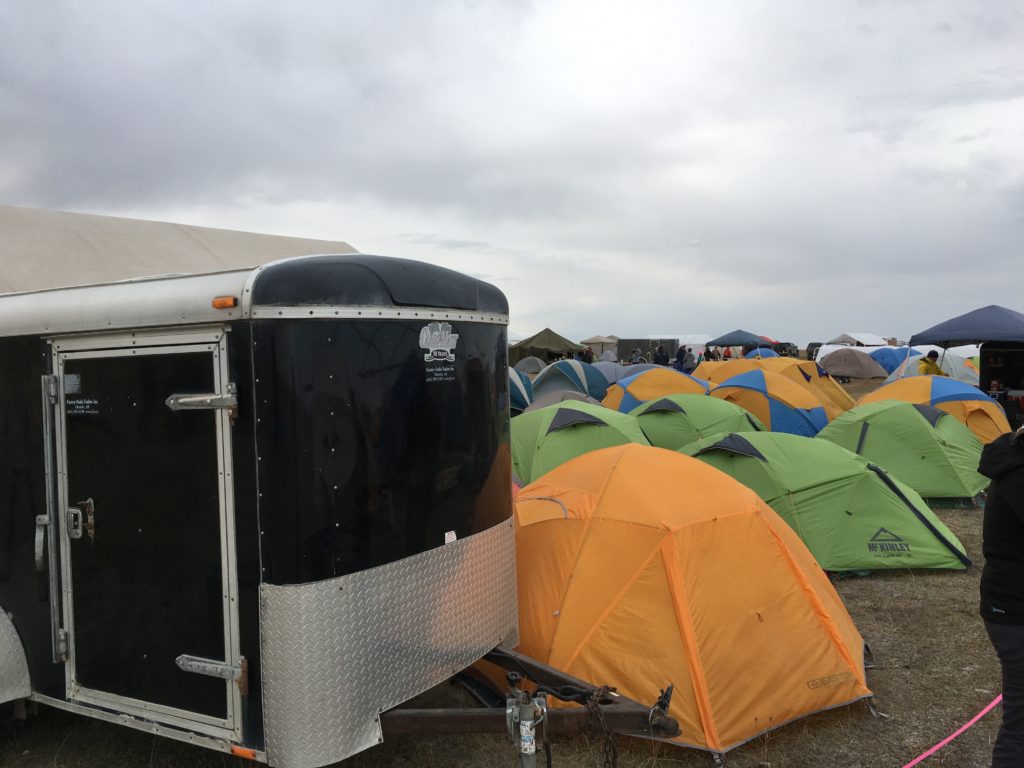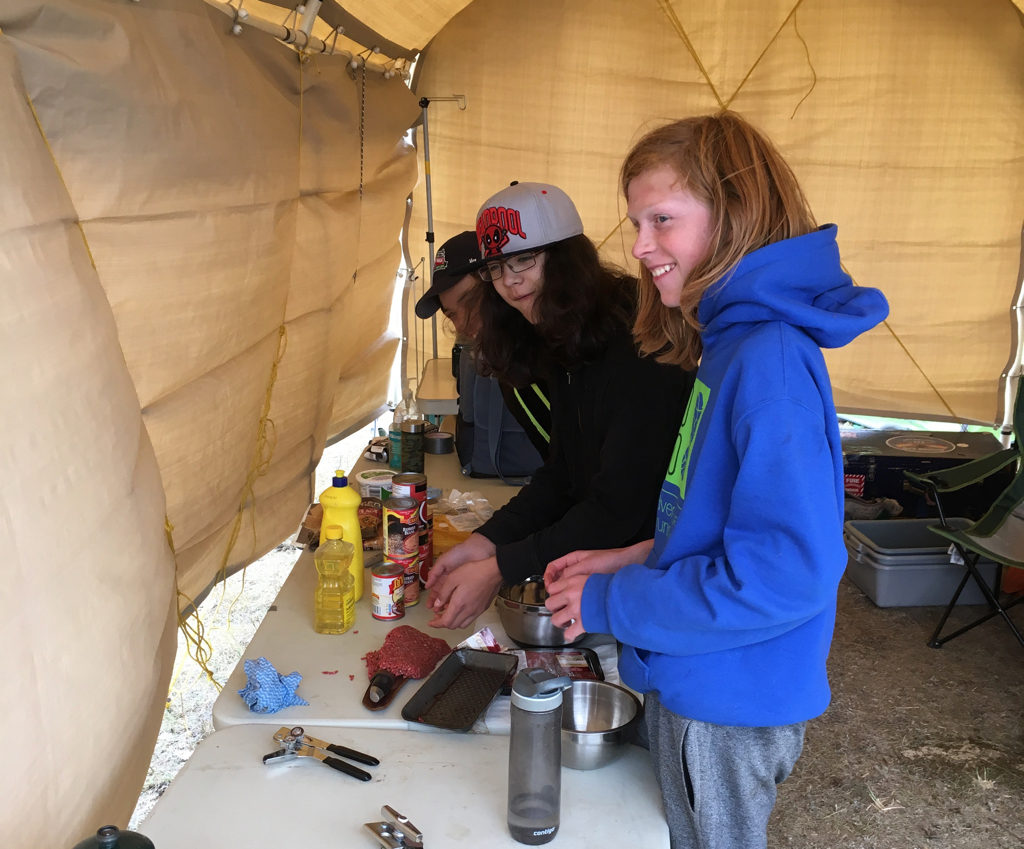 Being in Drumheller, the wind can be gusty and the weather can change at the drop of a hat. In fact one year we were all setup and it was cool but dry then we woke up to this…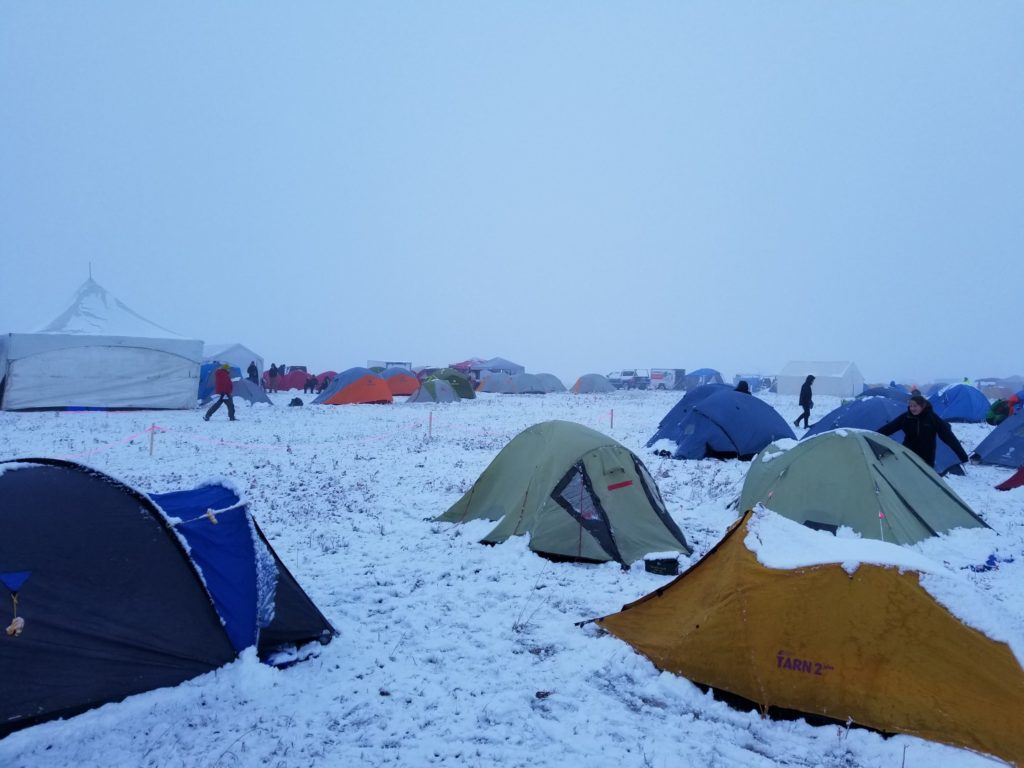 A bit of snow and howling wind wasn't going to deter us, certainly didn't stop us having a lot of fun and making the most of it. Scouter Dave and I improvised a shelter to provide some relief from the wind and it was great!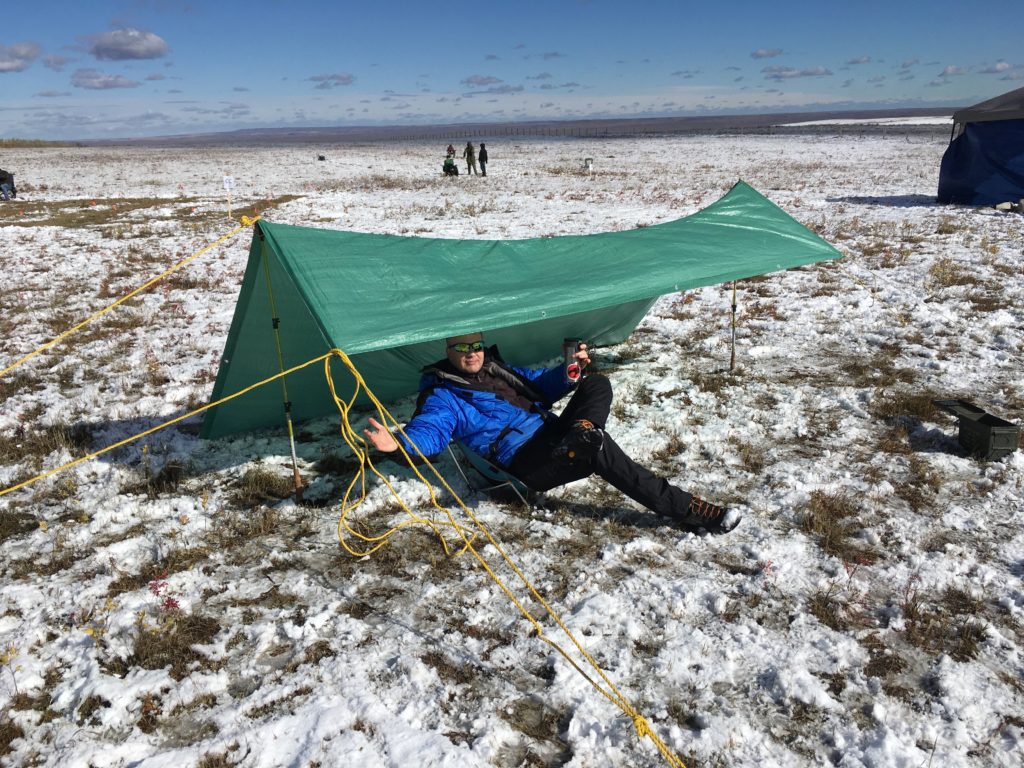 So getting close to the start of the event, we took a quick group photo and then let the games BEGIN!!!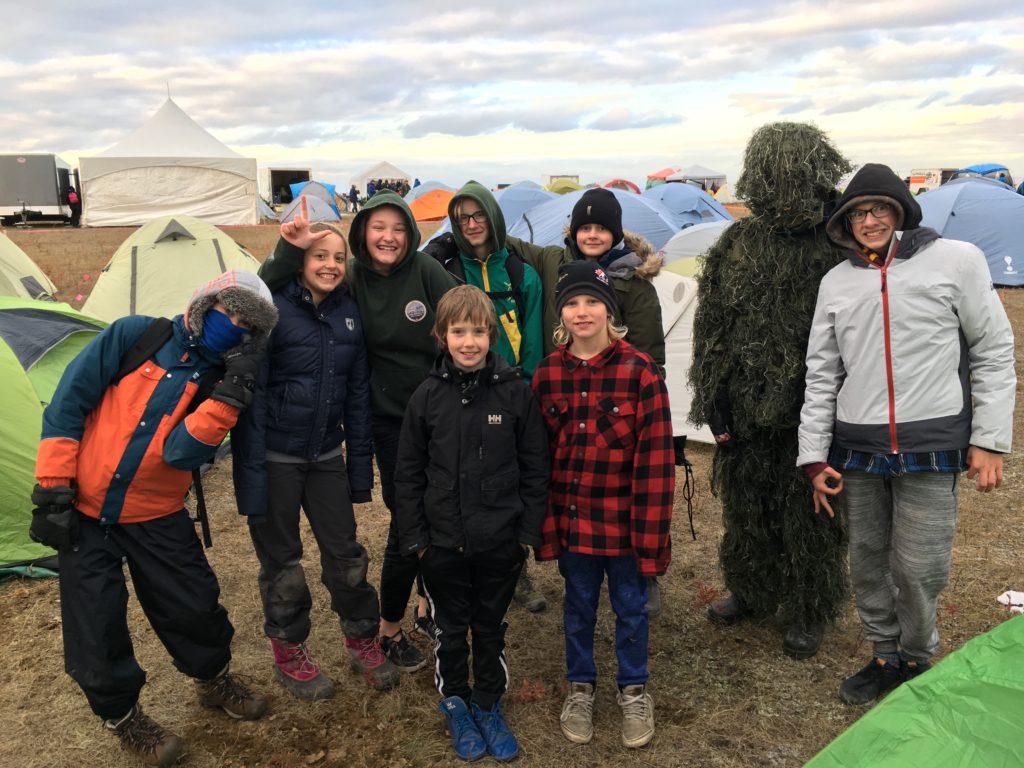 The game kicks off at 8:00pm and the Scouts have to find the 5 checkpoints scattered around the gameplay area, which is roughly 2.5 square kilometres IN THE DARK. We have roughly 1 hour to get as far away from the starting point as possible before the hunters are released. The Hunters and the Venturers and Rovers and their job is to hunt down and tag the Scouts.
It's a tense game of cat and mouse while trying to find the checkpoints and avoid capture.
Last year, we tracked just under 9km total distance walked, needless to say we were all pretty tired but were rewarded by the "Midnight Special" which is a hot-dog + chilli + onions and all sorts of good stuff combined … it's delicious!
Y.I.S.
Scouter Alan